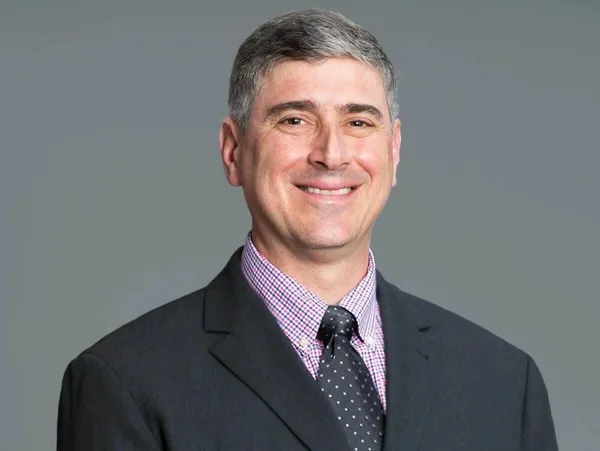 Dr. Craig Antell
Founder & CEO
Dr. Antell has been in the health care field for over 20 years and has established a track record in using safe forms of cannabis as an alternative to opioids in the management of pain and related conditions. His philosophy in treating patients is to address the underlying condition and not just treat the symptoms. This speaks to the continued growth of his medical cannabis practice. Dr. Antell's philosophy with regards to patient care and outcome has earned him the distinction of Castle Connolly Top Doctor in New York. After treating hundreds of cannabis patients, Dr. Antell and his colleagues have identified unmet patient needs in the current medical cannabis system. He is acutely focused on the needs of our communities and the social stigma attached to medical cannabis.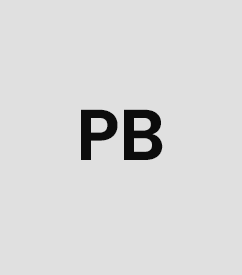 Dr Burns has been practicing medicine for over twenty years, completing his specialty training in the field of Physical Medicine and Rehabilitation at NYU Langone Health's Rusk Institute of Rehabilitation Medicine. He founded and operated a successful medical practice, based on a patient first principle. In private practice he specializes in orthopedic rehabilitation and prosthetics. In addition, he has spent many years dedicating his time to academic rounds on the neurologic rehabilitation service as an Assistant Clinical Professor at NYU Langone Health. As a result of his many years of experience as a practicing physician, he is driven by his desire to make a meaningful impact in the state's opioid crisis. John D. Finelli has spent more than three decades developing, building and operating dozens of premier properties in prime locations across New York's Capital Region. With a wide portfolio of successful projects in the residential, industrial, commercial, healthcare, educational and hospitality sectors. He is recognized as a pioneering investor, innovative thinker and astute businessman collectively representing millions worth of work with a reputation for prioritizing the highest standards of quality.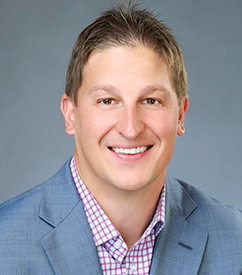 Ed is an award-winning sales executive and business development specialist with almost two decades of experience in the pharmaceutical and biotech industry. With expertise in over 15 therapeutic areas ranging from diabetes to COPD to chronic pain, Ed has used a proficiency of PBMs, formularies, EMRs, diagnostic codes, ACOs, hospital systems, drug market analytics, and pharmacy and physician networks to be a consistent top national performer in key account growth while being recognized for leadership in working with the most prestigious institutions and surgeons both in NY and globally. Recently Ed has expanded his knowledge into biologics collaborating with infusion centers and arthritis thought leaders to identify rare disease patients for specialized therapy.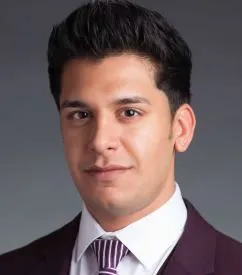 Usman Shah is a seasoned advisor and sales executive with experience delivering high impact results across multiple sectors including pharmaceuticals, entertainment, and cannabis. Taking a holistic approach to forging and nurturing impactful relationships along with a track record of driving sales through new territory expansion and b2b partnership development, Usman consistently increases both the market share and bottom line of his clientele. Over a 3 year period starting in 2014, Usman ideated and executed strategies that drove lifetime sales of $19M+ for Horizon Pharma. In 2017 Usman, using his prior experience in sales and product launches, formed an entertainment consulting business implementing supply chain logistics and executing global tours for major label artists driving nearly $5M in sales across multiple international markets. Currently, Usman lives in Los Angeles, his experience and adept knowledge of global trends helped him to recognize a market opportunity which led him to becoming a senior account executive for Curaleaf; the leading premium cannabis company in the nation offering consumers innovative, natural, and therapeutic solutions for their cannabis experience. Using this experience, he formed a cannabis consulting business and has introduced multiple brands into the California market to help develop effective sales teams to further the market share and bottom line of these companies and their products.
Dr. Jonathan Kuo
Anesthesiologist, Pain and Regenerative Medicine, Interventional Mental Health – Board Certified Anesthesiologist and Pain Medicine specialist. As the founder of Hudson Medical + Wellness, Dr. Kuo is dedicated to creating a system where patients can receive the best in integrated care, utilizing the latest advancements and innovations. He has over a dozen years of experience with minimally invasive image-guided targeted treatments for pain. Dr Kuo's clinical interests include the research and usage of orthobiologic regenerative therapies, including Platelet Rich Plasma, Exosomes, Umbilical Cord Tissue, and Bone Marrow Stem Cell treatments. As a proud partner of the Stella Center, Dr Kuo is a leader in the interventional mental health space, with extensive experience with Stellate Ganglion Blocks and Ketamine IV infusions for their proven mental health benefits.
Dr. Patrick Jean-Pierre
Internal, Regenerative, Sports Medicine – Board Certified in both Internal Medicine and Sports Medicine and is also a Diplomat in Integrative / Regenerative Medicine by the American Academy of Anti-Aging Medicine. He completed his fellowship in Primary Care Sports Medicine and focuses on providing patients with integrated treatment and prevention plans. Dr. Jean-Pierre is fellowship-trained in the evaluation, diagnosis, and treatment of musculoskeletal injuries. He is a former assistant team physician for high school and Division I college athletes. He worked in his fellowship under the physicians responsible for the medical care of the NFL's Detroit Lions and MLB's Detroit Tigers. Dr. Jean-Pierre provides a comprehensive non-operative plan for the treatment of musculoskeletal injuries and has a special interest in the prevention of chronic injuries, exercise programs, and concussion management.
Dr. Thomas Pitts
Neurologist, Clinical Neurophysiology, Headache Specialist – Board-Certified Neurologist with fellowship subspecialty training in Clinical Neurophysiology from Columbia University Medical Center at New York-Presbyterian Hospital. He earned a Certificate of Added Qualification in Headache Medicine from the National Headache Foundation. Dr. Pitts treats the entire spectrum of neurologic illness and has a personal interest in neuromuscular disorders, especially, Myasthenia Gravis. He provides customized therapeutic approaches to meet the needs of each of his patients and is expert in the medical and interventional management of all headache syndromes. As a clinical neurologist, Dr. Pitts is also able to perform and interpret specialized procedures and tests to accurately diagnose and manage diseases across the entire nervous system.
Dr. Jacob LaSalle
Anesthesiologist, Pain Medicine – Double Board-Certified Anesthesiologist and Pain Medicine specialist. Dr. LaSalle specializes in the latest state-ofthe- art minimally invasive interventional treatments for the management of musculoskeletal disorders and chronic pain conditions. He recognizes the importance of a comprehensive approach to healing and recovery and often incorporates physical therapy, medication management, and complementary and alternative therapies into his management plans.
Dr. David Cassagnol
Anesthesiologist, Interventional Pain Medicine – Dr. David Cassagnol graduated with a doctor of medicine degree from Weill Cornell Medical College in New York, NY. He then completed a residency in anesthesiology at New York-Presbyterian Hospital – Columbia University Medical Center. He subsequently decided to specialize in Interventional Pain Medicine at The University of Chicago Medical Center where he trained in advanced, minimally invasive procedures.
Dr. David Park
Interventional Pain Management, Regenerative and Musculoskeletal Medicine – David Park, MD joined Hudson Medical as an Interventional Pain Fellow. He attended Boston University for his undergraduate degree and Boston University School of Medicine for his MD. He completed his Physical Medicine and Rehabilitation Residency at Tufts Medical Center and has a special interest in Regenerative and Musculoskeletal medicine.
Dr. Andrew Phillips
Physical Medicine and Rehabilitation – Doctor of Physical Medicine and Rehabilitation. His Bachelors of Sciences in Biology was earned at the University of Texas, and he completed his medical degree at Lewis Katz School of Medicine at Temple University and his Physical Medicine and Rehabilitation (PM&R) residency at UCLA in Los Angeles, CA.
Dr. Todd Kray, Ph.D
Psychologist – Specialty in Physical/Psychological Health and Chronic Pain – Work with patients seeking to gain a better understanding of themselves to lead happier, more productive and stable lives. Work with patients experiencing anxiety, depression, and mood disorders as well as those dealing with relationship issues having difficulty managing everyday stressors of their lives, which impede on their capacity for productivity and satisfaction. I have extensive experience working with patients experiencing chronic pain and illness. My consultation-liaison psychiatry background, which addresses patients experiencing medical and psychiatric issues allows me to support the intersection of physical and psychological health.
Dr. Stephanie Shen
Anesthesiologist, Acute and Chronic Pain – Board Certified Anesthesiologist and pain management specialist with a focus on acute and chronic pain conditions. Before joining Hudson Medical, Dr. Shen completed an accelerated medical program at New York University School of Medicine (2016) and her Anesthesiology Residency at the Mayo Clinic School of Graduate Medical Education (2020). Dr. Shen also completed her Pain Fellowship at Mount Sinai School of Medicine (2021)
Dr. Caterina Oneto
Gastroenterologist who offers her patients expert and compassionate care. Dr. Oneto is a Clinical Assistant Professor within the NYU Division of Gastroenterology, and is Board Certified in Gastroenterology and Internal Medicine. Fluent in Spanish, she graduated with a degree in Medicine and Surgery from the Universidad de Valparaiso in Chile. She completed her residency in Internal Medicine at Cabrini Medical Center, where she served also as Chief Resident, and later completed her Fellowship in Gastroenterology at Montefiore Medical Center, Albert Einstein College of Medicine.
RN / NP / PA
Daniel Hernandez, RN | Jenny Tang, PA | Andrew Chan, PA | Angeline Tang, PA | Lauren Roop, PA